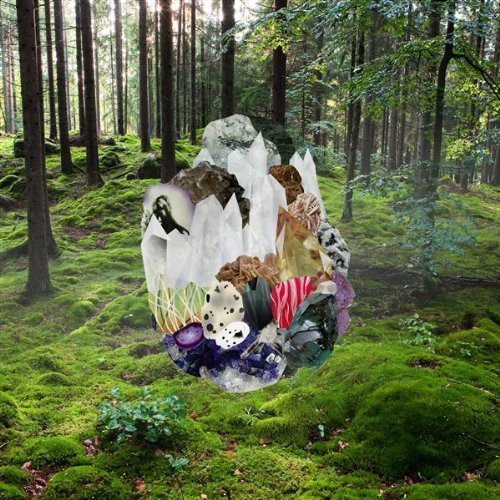 In spite of its formative roots traceable back to indie rock royalty, Clogs are still a well-kept secret to many. Often lumped into the same school as Rachel's, Esmerine and The Books, the four-piece led by Bryce Dessner and Padma Newsome of American powerhouse post-punk outfit The National harvest organic rock and chamber textures to create a diabolically patient folk aesthetic that is as subtle and minimalistic as it is poignant and surreal. The group's first three full-length efforts—Lullaby for Sue, Thom's Night Out and Stick Music—though tidy and distinguished in their own ways, all followed more or less similar melancholy folk sensibilities.
It wasn't until 2006's Lantern when the group really caught my attention. Lantern was a stunning exercise in restraint and minimalism, cataloging a variety of different folk-oriented textures that all contributed to the same curious emotive response. It was an inspiring, engrossing departure where every piece spoke purposefully. Fortunately, the resonance of Lantern is felt on Veil Waltz, a nine-track EP serving primarily as the precursor to the band's forthcoming longplayer, The Creatures in the Garden of Lady Walton.
Bar the odd track or two, Clogs maintains its central-route approach to composition and execution on this EP, serving up a menu of pleasing ditties that all retain, to varying degrees but in some semblance, the ghost of Lantern. Dressed nicely with glockenspiel interludes, "Turn the River: Mandola Theme" and its prologue "Turn the River: Celeste Theme" open Veil Waltz in delectable and almost seamless fashion from Lantern. This theme is carried nicely onward by several other pieces the stripped acoustic layers of the title track, the bass-driven evolver "Three-Two" or even the early work reminiscent "Colony Theme".
Shara Worden of My Brightest Diamond lends her choir-trained tonsils on "On the Edge", a pretty and strongly executed freak-folk-accessibility piece whose only crime seems to be the awkward transition from the preceding track and hiccup inclusion. Clogs are not strangers to vocal inclusion, though employed with great sparingness and modest presence. Closing track "Parallel Man" is a neat illustration of this, weaving the wistfully hummed, non-dominant lyrics with the instrumental.
Veil Waltz is merely a prologue, a sampler of sorts intended to whet our appetites for the real thing. This fact alone makes it tough to judge on a standalone basis, and while it still hits plenty of plus-points for merit, finding anything beyond simple mounting anticipation for another Clogs album through this EP is not likely.
6/10