Tortoise
Beacons of Ancestorship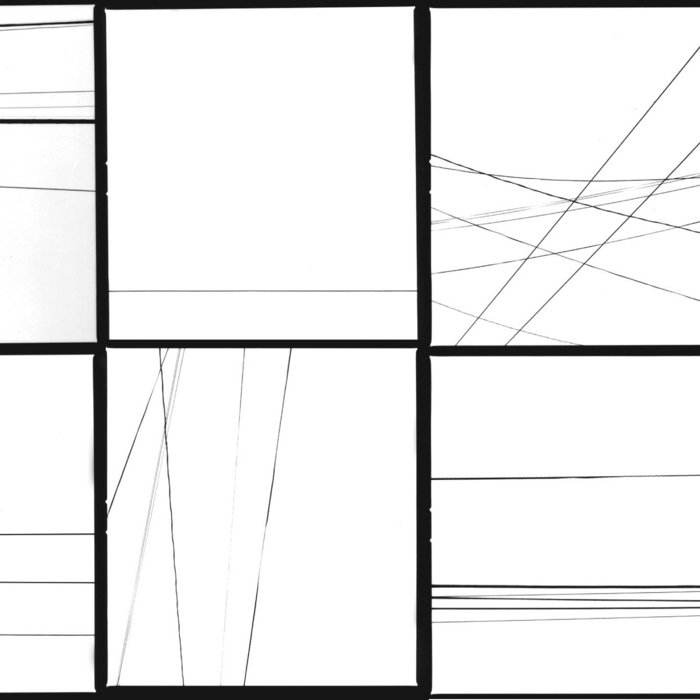 In a day and age when the distributive means of Web 2.0 allow anyone and everyone to dilute a once-upon-a-time esteemed, rangebound pool of musical talent, it takes veteran collective like Tortoise to come out and prove that there is still such thing as bona fide musicianship; a visibly pure, stunningly elite mastery of the field that belongs to a few and coveted by many. Over the years, Tortoise have established themselves as a benchmark. The name alone manages to penetrate every elucidation of the term 'post-rock', reinforcing their credit as the formidables responsible for laying one of the most frequently tapped stylistic foundations. As they effortlessly exemplify all the characteristics of progressive musical innovators and instrumental maestros, they flaunt this dynamic bricolage of genre on every subsequent work that never ceases to amaze.
Album number six, Beacons of Ancestorship, marks the return of Tortoise after a six-year absence from the studio during which time they released The Brave and the Bold, the intriguingly pretty covers collaboration with alt-folkie Bonnie 'Prince' Billy, and A Lazarus Taxon, the exquisite but overdue rarities box set. The biggest apprehension I wrestled with as I approached my first listen of Beacons, and I've said this before about new releases in general from any artist held dear to one's heart, was the lingering paranoia that the group had gone for a completely uncharacteristic departure from compositional sensibility, either by the ever more common mainstream debasement or simply a tortured artistic venture out of character.
How quickly then did a single swig of opening dual-punch, "High Class Slim Came Floatin' In" and "Prepare Your Coffin", prove those fears to be groundless. Drawing us back to the electric funk pulsations of the TNT and Standards era, the band scramble to reoccupy the monopolised genre-less land that no one dares to trespass upon. Since 2004's It's All Around You, which was a charming and introspective effort if not a bit too self-conscious and dare I say a little flirtatious with gimmickry, Beacons sees Tortoise return to old pragmatic instincts. To understand the transition, one could take an analogy from the album art: It's All Around You depicts gorgeous synthesised scenery drenched in colours so luscious and vivid that you could see it in one of those BRAVIA ad, whereas moving over to the art of Beacons, it's justa plain, almost minimalist collage of black-and-white frames. Symbolic of the shift in style, Beacons strips away lavish, self-conscious, visceral exterior of It's All Around You to leave just the nuts and bolts, Tortoise's compelling brand of eclecticism.
Beacons cuts the bullshit, just one firm punch after another. Running at a tidy 43 minutes in eleven tracks, Tortoise give an answer from every corner of their aesthetic arsenal in neat servings, never overplaying the clock but always provoking the same rhythmic intensity. The lion's share of the album runs at or under radio-friendly length, together collectively contributing to a sanctified whole, while individually they exhibit some sort of aesthetic angle that demands they get their own re-run. From the percussive ramblings of "Northern Something" and "Monument Six One Thousand", to the turntablist sampling effects of "Penumbra" or the sprinted rhythmics of "Prepare Your Coffin", to the chaotic, punk-inspired digression of "Yinxianghechengqi" or the groovy funkadelics of "Minors", to even the Morricone-esque western overtones "The Fall of Seven Diamonds Plus One", Beacons, notwithstanding its length, has all bases covered.
That's not to say that some of the tracks can't be elevated to a league of their own. "Gigantes" is an electric harpsichord-driven thrill ride sporting all the Tortoise hallmarks to absolute perfection; the understated tribal snare, the groovy basslines, the evolving synths, the warping melodies. And then there is "Charteroak Foundation", a layer-by-layer number that is arguably Beacons' most captivating moment. Engaged by structural simplicity and energised by textural complexity, the way in which this piece seamlessly merges its tempos and rhythms is almost metaphorical for the intersection of styles that Tortoise has illustrated both on this album and throughout their venerable career. As tidy a summation of Tortoise's brilliance as Beacons is, its succinctness never detracts from the diligence in band's technical execution, proving once again that their subconscious formulation a genre, based on a term that they could almost claim a legal ownership of, came from a faculty that few musicians hold.